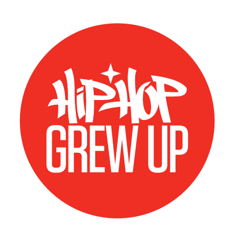 About
Most Hip Hop artists never sell a million copies or make a long-term profit. Unless they die young, they blend into society and may not even mention how they used to deejay, produce, dance, rap, promote, write, or design. A few of them work in the entertainment industry. All of them grew up.
Most first-generation Hip Hop fans do not make it out to concerts anymore. Some still buy music to intentionally support the artists that helped shape their lives. Others have moved on. Disconnected from the scene, the radio, and whatever the kids are into, our views about Hip Hop tend to be retrospective…as we grow up.
Born in the early 1970s to a single mother named urban United States culture, Hip Hop set trends from its local communities, forcing the music industry to take risks in order to capitalize on an emergent wonder. Corporate America's entertainment industry invested millions of dollars in Hip Hop, just long enough to become its stepfather. This relationship took Hip Hop from being dismissed as a fad to making a global cultural impact — and billions of dollars — before it even turned 21 years old. The boom eventually knocked the training wheels off of Hip Hop's bike. Then, finally, stepdaddy said, "son, you're maturing and making money. It's time to get out of the house. You're an adult now."
With major label budgets shrinking since the turn of the century, Hip Hop has been forced to fend for itself. No longer housed comfortably in corporate boardrooms, it had to remember where it came from and get back to its independent, underground roots. As Hip Hop embraces the grind and willfully flourishes worldwide, stepdaddy inevitably calls to say, "I'm so proud of you. Let's get together and break bread."


Hip Hop is usually willing to make a deal — preferably a partnership or joint venture. But realistically, it no longer needs corporate America's cosign to survive. Now a permanent fixture, Hip Hop can no longer be mistaken for a mere urban musical phenomenon — not even by a casual observer. The culture has expanded, and the evidence is overwhelming; Hip Hop Grew Up, and has kids all over the planet.
Hip Hop's impact on literature, film, fashion and language was impressive 30 years ago. Since then it has evolved to include countless genres of music and art, college courses taught by Hip Hop Professors, churches run by Hip Hop Pastors, cities with Hip Hop Mayors, etc.
Even if we confine Hip Hop to the subtext of mainstream rappers…once Weezy is in his 40s while Marshall is in his 50s, and middle America knows exactly who both of them are, it is undeniable that Hip Hop Grew Up.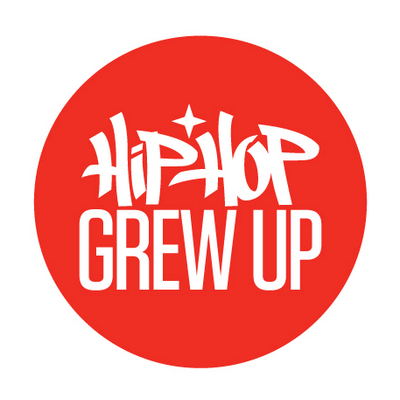 As the ancient proverb says, 'til the lion writes history, the hunter will be the hero. Somebody who's not for me can never correctly tell my story. So, neither corporate America's entertainment industry nor mainstream media is authorized to tell it. Our story belongs to participants and pioneers, primary sources of Hip Hop culture who speak from our ways of knowing and lived experiences.


Three questions frame the Hip Hop Grew Up conversation:
How is Hip Hop enduring in its 40s?
How, as growing adults, have members of the Hip Hop generation renegotiated our relationship(s) to Hip Hop culture?
How does the Hip Hop generation leverage its resources for today's generation?